Tarinankerronnan mestarin Guillermo del Toron uutuuselokuva THE SHAPE OF WATER on omalaatuinen satu, joka sijoittuu kylmän sodan aikoihin, vuoden 1962 Pohjois-Amerikkaan. Valtion salaisessa laboratoriossa työskentelevä Elisa (Sally Hawkins) on yksinäisyytensä vanki. Kun Elisa ja hänen kollegansa Zelda (Octavia Spencer) löytävät laboratorioon kätketyn salaisuuden, Elisan elämä muuttuu lopullisesti.
______________________
Arvostelu tulossa.
______________________
From master storyteller Guillermo del Toro comes THE SHAPE OF WATER, an otherworldly fable set against the backdrop of Cold War era America circa 1962. In the hidden high-security government laboratory where she works, lonely Elisa (Sally Hawkins) is trapped in a life of isolation. Elisa's life is changed forever when she and co-worker Zelda (Octavia Spencer) discover a secret classified experiment.
______________________
Upcoming Review.
______________________
Ensi-ilta/ Release Date: 9.2.2018 (Finland)
Kesto/ Length: 2 t 4 min
Ohjaaja/ Director: Guillermo del Toro
Pääosissa/ Starring: Sally Hawkins, Octavia Spencer, Michael Shannon,Richard Jenkins, Michael Stuhlbarg, Doug Jones
Ikäraja/ Age Limit:  Argentina:16/ Australia:MA15/ Brazil:1/ Canada:14A (Alberta/British Columbia/Manitoba/Ontario/ Canada:13+ (Quebec/ Finland 16/  Germany:16/ Hong Kong:II/ Hungary:16/ Ireland:15/ Japan:R15/ Mexico:B15 (with warning/ Netherlands:16/ New Zealand:R16/ Norway:15/ Portugal:M/16/ Russia:18/ Singapore:M18/ South Africa:16/ South Korea:18/ Sweden:15/ Taiwan:R-15/ United Kingdom:15/ United States:R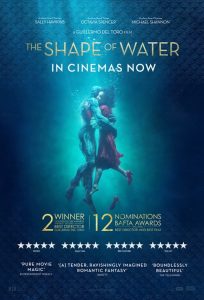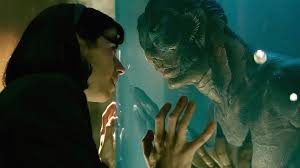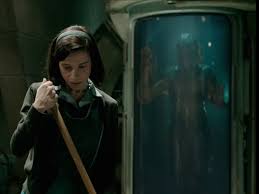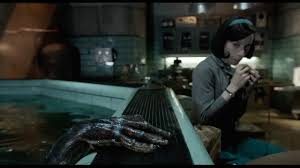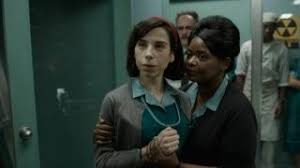 Synopsis:www.finnkino.fi/www.imdb.com
Kommentoi