THE GREATEST SHOWMAN on rohkea ja ainutlaatuinen musikaali, joka kertoo viihdealan synnystä. Tositapahtumiin perustuva tarina juhlistaa sitä taianomaista tunnetta, joka valtaa meidät unelmiemme käydessä toteen.
Uskomaton kertomus visionääristä P.T. Barnumista, joka perusti tyhjästä lumoavan sirkusspektaakkelin. Tästä valloittavasta show'sta mitä erilaisimpine tähtineen tuli maailmanlaajuinen sensaatio.
_____________________
The Greatest Showman on visuaalisesti vauhdikas ja viihdyttävä elokuva. Musiikkinumerot on isoja ja elokuvaa tähdittää loistava miehitys. Hugh Jackman on karismaattinen, Zac Efron ei ole pelkästään söpö, vaan osaa laulaa oikeasti. Hugh Jackmanin ja Zac Efronin yhteinen musiikkiesitys: The Other Side, on suorastaan hengästyttävää katsottavaa. Myös muut esitykset, friikkien: This is Me ovat loistavaa katsottavaa. Päällisin puolin kaikki elokuvassa on kohdallaan, mutta… Elokuvan dramaturgia on hieman liian suoraa. Asiat tapahtuu liian helposti. Ryysyistä rikkauksiin , ylpistyminen, putoaminen takaisin pohjalle ja kaiken uusi alku on ohjattu turhan suoraviivaisesti, ilman dramatiikkaa. Tästä johtuen elokuva ei musikaalien parhaimmistoon nouse, vaikka kaikki on ulkoisesti kohdallaan. Elokuvaa olisi voinut hieman venyttää ja kertoa asiat dramaattisemmin, jolloin elokuvaan olisi saatu lisää tunnetta. Ei auta, vaikka elokuva näyttää ja kuulostaa hienolta ja vaikka elokuva on kuinka hyvin tähditetty, draaman puuttuminen pudottaa kokonaisuuden hieman keskinkertaisen yläpuolelle.
Ei elokuva missään nimessä ole huono. Se on vauhdikas, visuaalinen ja rytmikäs musikaali, joka näyttää ja kuulostaa hyvältä. Elokuvan hienot roolisuoritukset ja hienot musiikkiesitykset ovat ensiluokkaista katsottavaa ja hyvi jaksaa kannatella elokuvaa. Elokuvan hienoin biisi This Is Me iskee varmasti niin nuoreen kuin vanhempaankin yleisöön universaalilla sanomallaan ja yksinkertaisella mutta iskevällä kertosäkeellään. Kömpelö käsikirjoitus ja draaman puute on kuitenkin valitettava tosiasia.
***1/2
_____________________
Orphaned, penniless but ambitious and with a mind crammed with imagination and fresh ideas, the American Phineas Taylor Barnum will always be remembered as the man with the gift to effortlessly blur the line between reality and fiction. Thirsty for innovation and hungry for success, the son of a tailor will manage to open a wax museum but will soon shift focus to the unique and peculiar, introducing extraordinary, never-seen-before live acts on the circus stage. Some will call Barnum's wide collection of oddities, a freak show; however, when the obsessed for cheers and respectability showman gambles everything on the opera singer Jenny Lind to appeal to a high-brow audience, he will somehow lose sight of the most important aspect of his life: his family. Will Barnum risk it all to be accepted?
_____________________
The Greatest Showman is visually eventful and very entertaining movie. Music scenes are big and well done. Hugh Jackman is very charismatic as P.T Barnum and Zac Efron isn't just handsome, but can sing too. Their joint musical number, The Other Side,  is breath taking to watch. All the other musical numbers are superior, especially freaks This is me is outstanding. Over all everything seems to be in right place in this movie, but… Dramaturgy of movie is too straightforward. Everything seems to happen too easy. From rags to riches, getting arrogant, back to the bottom and get up again just happen, without any drama. Movie could be little longer and added more drama to feel more realistic. 
After all it is not a bad movie at all. It is visual, speedy and rhythmical movie. It sounds and looks great. Great acting,  fine casting and well execute music numbers are great to watch. Clumsy script and lack of drama is still too verity.
***1/2
_____________________
Ensi-ilta/ Release Date: 19.1.2018 (Finland)
Kesto/ Length: 1 t 45 min
Ohjaaja/ Director: Michael Gracey
Pääosissa/ Starring: Hugh Jackman, Michelle Williams, Zac Efron, Rebecca Ferguson, Zendaya
Ikäraja/ Age Limit: Argentina:Atp/ Australia:PG/ Brazil:12 (original rating)/ Brazil:10 (re-rating)/ Canada:PG (Alberta)/ Canada:PG (British Columbia)/ Finland:K-7/ Germany:6/ Greece:K-12/ Hong Kong:IIA/ Hungary:12/ India:UA/ Indonesia:13+/ Japan:G/ Malaysia:P13/ Mexico:A/ Netherlands:9/ Norway:7/ Philippines:PG-13/ Portugal:M/12/ Singapore:PG/ South Korea:12/ Sweden:11/ Switzerland:6/ Taiwan:GP/ Turkey:13A/ United Kingdom:PG/ United States:PG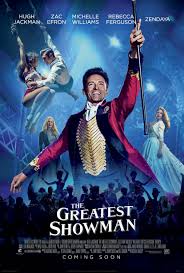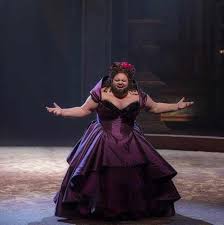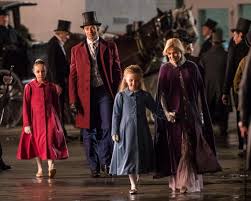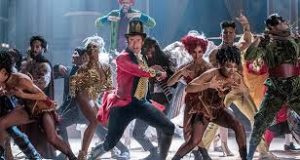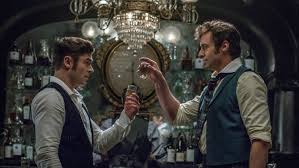 Synopsis:www.finnkino.fi/www.imdb.com
Kommentoi