Marvel Studiosin elokuvassa Thor: Ragnarök Thor on vankina universumin toisella puolella ilman vasaraansa, mutta hänen pitää päästä kiireesti takaisin Asgardiin estämään Ragnarök – kotimaailmansa tuho ja asgardilaisen sivilisaation loppu – jonka mahtava, uusi uhkaaja Hela aikoo toteuttaa. Sitä ennen hänen tulee kuitenkin selviytyä hengenvaarallisesta gladiaattoritaistelusta, jossa hänen on kohdattava entinen liittolaisensa ja Avenger-toverinsa – Hulk!
______________________
Thor: Ragnarok on ehdottomasti paras Thor elokuva tähän mennessä. Se on hauska, värikäs ja näyttävä seikkailu. Thor: Ragnarök on käsikirjoitettu oivallisesti ja sen paikoin mauttomatkin vitsit naurattavat oikeasti. Se ei ole ahdakatseinen sarjakuvfilmatisointi, vaan osaa nauraa itselleen ja genrelleen. Elokuvan viimeistely on loistavaa ja näyttävää. Elokuvan musiikkiraita jyrää maukkaasti discosaundeillaan. Jeff Goldblumin ja Chris Hemsworthin roolisuoritukset ovat monin paikoin hykerryttäviä. Välillä elokuva tuntuu vitsailevan hieman ehkä liikaakin, mutta lopputulema on kuitenkin kokonaisuutena varsin viihdyttävä. Elokuvan rytmitys toimii loistavasti komediallisten ja seikkailullisten tarinankerrontojen hykerryttävänä sekamelskana. Elokuvan tehosteet ovat huippuluokkaa ja 3D toimii mainiosti. Thor: Ragnarok elokuvaa voikin hyvillä mielin verrata mainioihin Guardians of the Galaxy elokuviin. Thor: Ragnarok on ehdottomasti Marvel elokuvien parhaimmistoa ja näitä katsoo ihan mielellään enemmänkin.
****
______________________
Thor is imprisoned on the other side of the universe and finds himself in a race against time to get back to Asgard to stop Ragnarok, the destruction of his homeworld and the end of Asgardian civilization, at the hands of an all-powerful new threat, the ruthless Hela.
_____________________
Thor: Ragnarok is simply the best Thor movie so far. It is funny, colorful and visually stunning adventure. Movie script is clever and even some of the jokes may sound almost too stupid the script rocks. Movie is not a narrow minded comic book filming and it wont take itself too seriously. Movie finishing is visually stunning to watch and 3D works surprising well. Chris Hemsworth and Jeff Goldblum shines at their roles. Sometimes you may think if there is already too much of comedy, but then again not. Timing is perfect and movie offers enjoyable mix of action and comedy. Like Guardians of the Galaxy movies Thor: Ragnarok is well made scifi action comedy. Very enjoyable movie with great acting and one juicy cameo.
****
_____________________
Ensi-ilta/ Release Date: 3.11.2017
Kesto/ Length: 2h 10 min
Ikäraja/
Age Limit
:  Argentina:13
/ 
Australia:M
/ 
Brazil:12
/ 
Canada:PG
(Alberta)/ 
Canada:PG
(British Columbia)/ 
Germany:12
/ 
Hungary:12
/ 
India:UA
/ 
Indonesia:13+
/ 
Ireland:12A 
/ 
Malaysia:P13
/ 
Netherlands:12
/ 
New Zealand:12/ Norway:12/ Philippines:PG-13
/ 
Portugal:M/12
/ 
Russia:16+
/ 
Singapore:PG13
/ 
South Korea:12
/ 
Sweden:12/ Switzerland:12
/ 
United Kingdom:12A
 /
United States:PG-13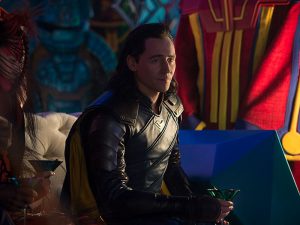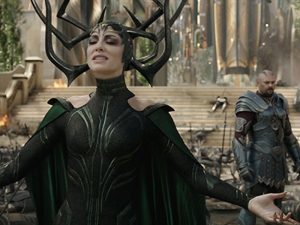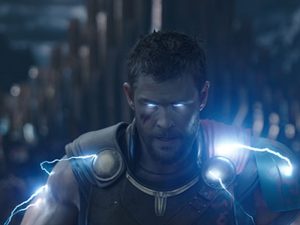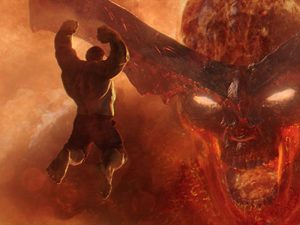 Synopsis:www.finnkino.fi/www.imdb.com
Kommentoi